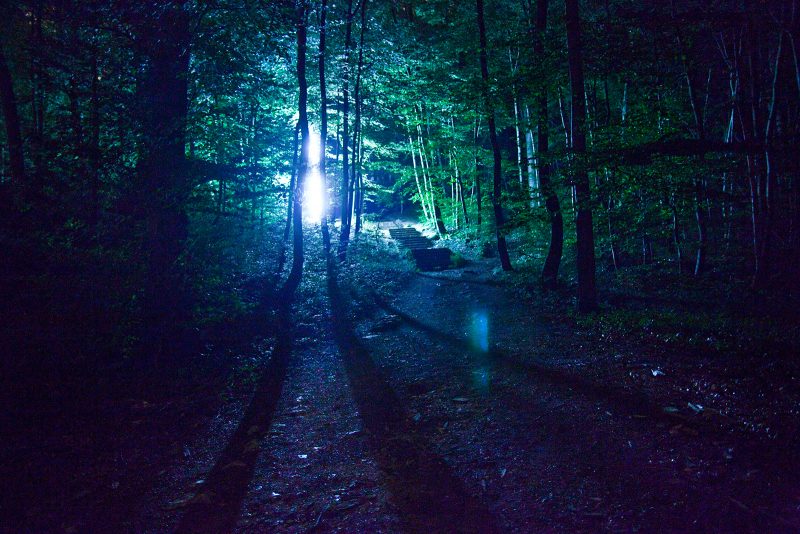 © Sabine Bruckner
The Light Forest
Kapuzinerberg – Sommerszene Salzburg in 2010 and 2011
In this site-specific walk, Mette Ingvartsen choreographs the experience of spectators walking in a forest at night. The walk was a 45 min up hill journey that started at the Mozart sculpture on the Kapuzinerberg and finished at the Franziskischlössl at the top of the mountain. The spectators were invited to follow LED lights that were placed on trees and in bushes throughout the forest. In a big group, like nomadic people, the spectators wandered through the forest, experiencing the transformation of a known nature space. The forest was transformed into a performative site with all its theatrical potential.
"When I was asked what I would do in Salzburg if I were to work site-specifically, I immediately considered the proximity between the city and the surrounding nature. I was struck by the fact that Salzburg is surrounded by mountains, and I was curious to find out what kind of relationship the city's citizens would have with this natural environment. I was interested in creating a transformative experience in a space that the spectators would already be familiar with. I was also very fascinated by the idea that a performance could utilize a real space as its setting, exploring how to bring out the performative aspects of the forest after dark. The beauty, but also the associations of horror and fear evoked by the forest after dark, were exciting to me. But perhaps more than anything, the concept was about creating a performance that would engage the bodies of the spectators and invite them to participate simply by walking along" Mette Ingvartsen
The Artificial Nature Series
The Light Forest is one of five works in The Artificial Nature Series created between 2009 – 2012. The interest in fictionalizing and choreographing natural phenomena started with evaporated landscapes, a performance installation devoid of human presence where the act of performing itself was given over to materials like bubbles, foam, fog, sounds and light. In 2010 and 2011 The Extra Sensorial Garden, The Light Forest and Speculations followed. In the latter an interests in non-human agency was elaborated by making a discursive practice performance using language to conceptually prefigure The Artificial Nature Project that concluded the series in 2012.

Concept: Mette Ingvartsen
Production: szene Salzburg
Production Management Salzburg: Andrea Kahlhammer
Technical Director: Wolfgang Weissgerber
Rigging: Flo Ilsanker and Udo Kirchmayer
Thanks to: www.mk-illumination.com and www.schurrer.at
Jun 30, 2011 9:12 AM

2011

June 30 - July 5
Salzburg, Austria
Jul 15, 2010 9:12 AM

2010

July 15 - 16
Salzburg, Austria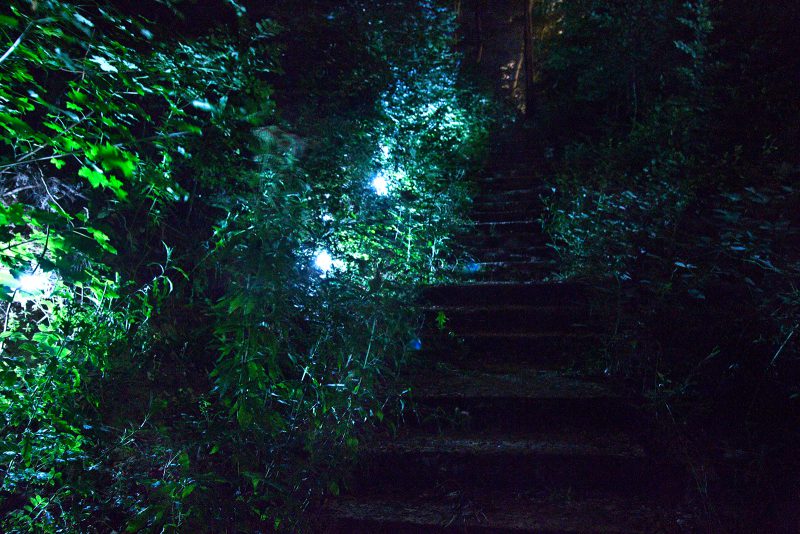 © Sabine Bruckner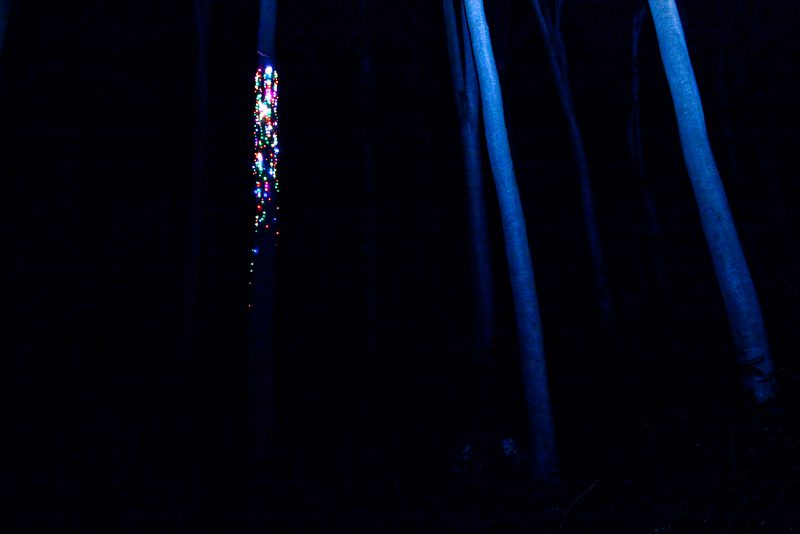 © Sabine Bruckner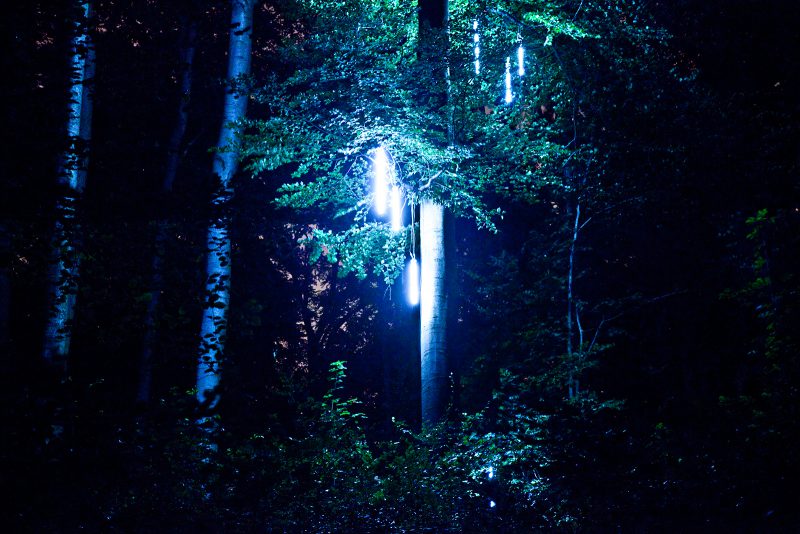 © Sabine Bruckner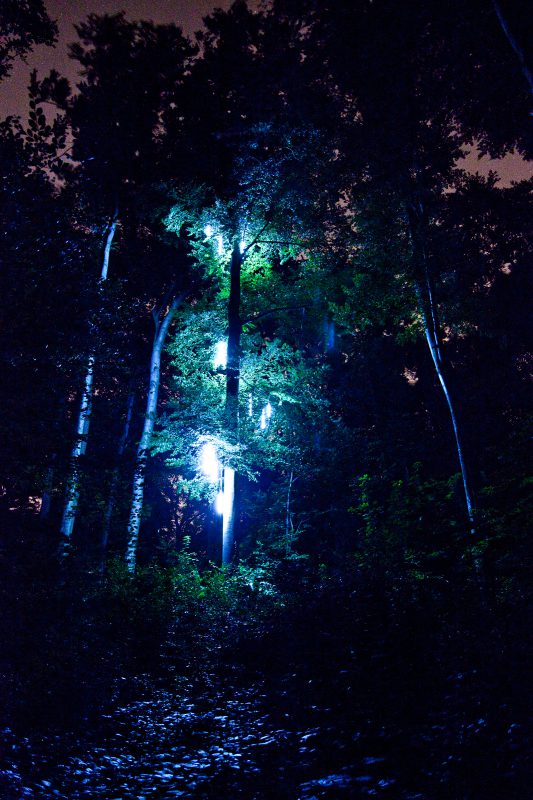 © Sabine Bruckner