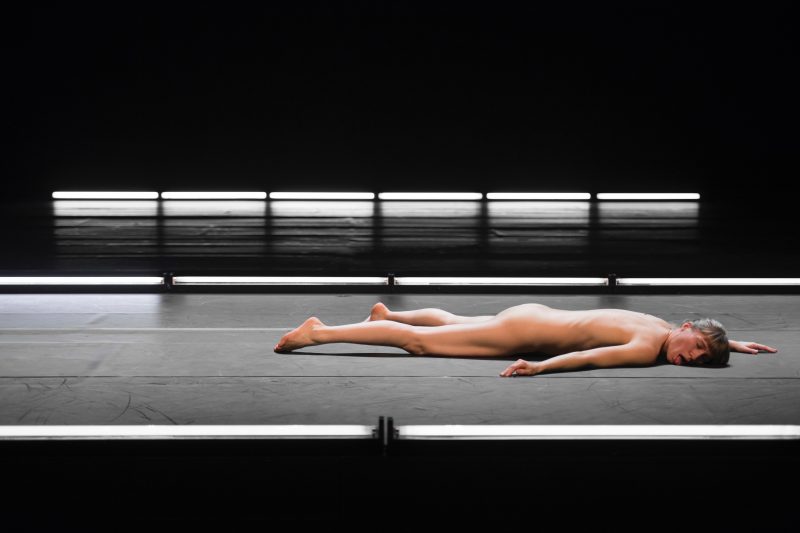 © Marc Domage
21 pornographies
Writing a novel about libertinage from his prison cell in 1785, Marquis de Sade declared that the nature of human passions authorizes crime. This moment in Western modernity marks the moral ambivalence in the bind between sexual liberation and power. While the legalization of pornography in Denmark in 1967 expanded the erotic freedom towards more gender equality, pornography today includes a politically wide range of expressions and uses, from queer and feminist stances to sexualized torture in war. The key to the affective power of pornography lies perhaps in the very root of the word: pernanai (Greek) = "to sell." It explains how the pornographic "money-shot" operates in the climactic effects of "breaking news," in the explosivity of action scenes or in brutality of authentic war porn.
Starting from the idea that pornography has leaked into many areas of society, Mette Ingvartsen explores the operations of the pornographic through a collection of erotic and affective materials. Most of them have little to do with explicit sex, yet they show some characteristics of the pornographic: expressions of cruelty, clinical precision, violence and pain, but sometimes also of laughter, excitement and thrill. By mixing physical action with narrative descriptions, a speculative choreography is created. The experiences that the viewer might undergo in this performance extend from imaginary to intense visceral sensations.
Premiere in 2017 at PACT Zollverein, Essen
The Red Pieces
21 pornographies is part of The Red Pieces, an ongoing series of performances in which Mette Ingvartsen explores relationships between sexuality and the public sphere. In it she investigates naked and sexualized bodies and their influence on societal structures. The series momentarily also comprises 69 positions, 7 Pleasures, to come (extended) and the performative conference The Permeable Stage in which a number of artists and theorist were invited to reflect upon, perform and discuss the politics of sexuality and how it travels across borders between public and private space.
Concept & Performance: Mette Ingvartsen
Lighting design: Minna Tiikkainen
Sound design: Peter Lenaerts
Set: Mette Ingvartsen & Minna Tiikkainen
Dramaturgy: Bojana Cvejic
Technical director: Hans Meijer
Assistant choreography: Dolores Hulan
Assistants production: Manon Haase & Elisabeth Hirner
Sound technician: Adrien Gentizon
Company Management: Kerstin Schroth
A production of Mette Ingvartsen / Great Investment
Co-production: Volksbühne (Berlin), PACT Zollverein (Essen), Kaaitheater (Brussels), NEXT festival / Kunstencentrum BUDA (Kortrijk), Les Spectacles vivants – Centre Pompidou (Paris), Dansehallerne (Copenhagen), BIT Teatergarasjen (Bergen), Julidans (Amsterdam), CCN2 – Centre chorégraphique national de Grenoble
With the support of Nanterre-Amandiers, Centre Dramatique National, Musée de la Danse/Centre Chorégraphique National de Rennes et de Bretagne & Kustenwerkplaats Pianofabriek
Funded by: The Flemish Authorities, The Flemish Community Commission (VGC) & The Danish Arts Council
Texts & interviews
21 pornographies Interview with Mette Ingvartsen
21 pornographies & to come (extended) Interview with Mette Ingvartsen
Dec 11, 2020 9:12 AM

2020

December 11 - 13
New European Theatre Festival, Meyerhold Center, Moscow (postponed)

Oct 6, 2020 9:12 AM

October 6 - 7
Dublin Theatre Festival, Dublin (cancelled)

Aug 6, 2020 9:12 AM

August 6
Tanzwerkstatt Europe invited by Joint Adventures, Munich

Apr 3, 2020 9:12 AM

April 3
Centre Chorégraphique National d'Orléans (postponed)

Jan 23, 2020 9:12 AM

January 23
Mladinsko Theater, Ljubljana

Jan 16, 2020 9:12 AM

January 16
Festival Ecoute/Voir, Tours
Dec 14, 2019 9:12 AM

2019

December 14
Festival Cuerpa, Casa Encendida, Madrid

Aug 30, 2019 9:12 AM

August 30
SAAL Biennaal festival, Tallinn

Jul 24, 2019 9:12 AM

July 24
Impulstanz, Vienna

Jun 5, 2019 9:12 AM

June 5 - 6
De Dansweek, Theater Rotterdam

May 16, 2019 9:12 AM

May 16
Festival: Take Me Somewhere, Glasgow

Apr 26, 2019 9:12 AM

April 26 - 27
RIMI/IMIR SceneKunst, Stavanger

Mar 12, 2019 9:12 AM

March 12 - 13
Theater aan het Vrijthof, Maastricht

Mar 9, 2019 9:12 AM

March 9 - 10
Dansehallerne, Copenhagen

Feb 9, 2019 9:12 AM

February 9
Side Step Festival, Helsinki

Jan 30, 2019 9:12 AM

January 30 - 31
Vooruit, Gent
Oct 26, 2018 9:12 AM

2018

October 26 - 27
Dampfzentrale, Festival: Tanz Bern

Oct 16, 2018 9:12 AM

October 16 - 17
MDT, Stockholm

Oct 3, 2018 9:12 AM

October 3 - 5
Performance Space, New York

Sep 12, 2018 9:12 AM

September 12 - 13
Festival La Bâtie, Geneva

Sep 6, 2018 9:12 AM

September 6 - 7
deSingel, het Theater Festival, Antwerpen

Jul 6, 2018 9:12 AM

July 6 - 7
Julidans, Amsterdam

Jun 7, 2018 9:12 AM

June 7
Sommerszene Salzburg

Apr 1, 2018 9:12 AM

April 1
Volksbühne, Berlin

Mar 27, 2018 9:12 AM

March 27 - 28
STUK, Leuven

Mar 22, 2018 9:12 AM

March 22 - 24
Centre Pompidou, Paris

Mar 9, 2018 9:12 AM

March 9 - 10
Kaaitheater, Brussels

Feb 14, 2018 9:12 AM

February 14 - 15
Black Box teater, Oslo

Feb 9, 2018 9:12 AM

February 9 - 10
BIT Teatergarasjen, Bergen

Feb 4, 2018 9:12 AM

February 4
Volksbühne, Berlin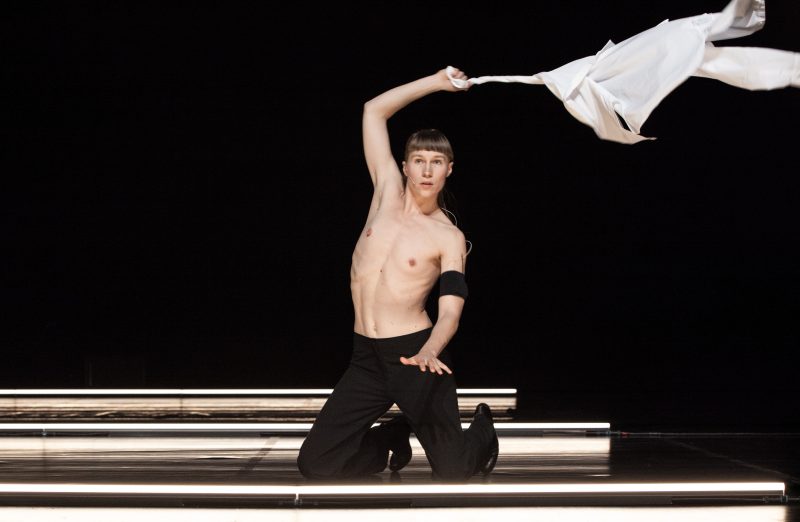 © Jens Sethzman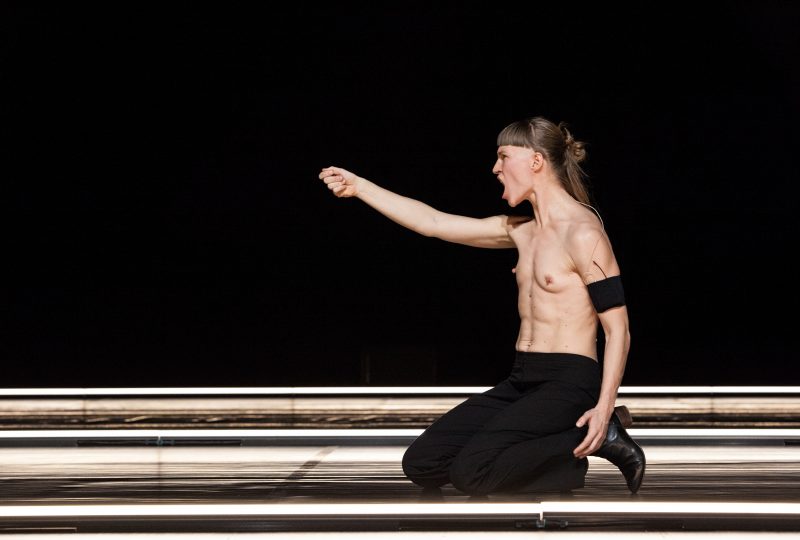 © Jens Sethzman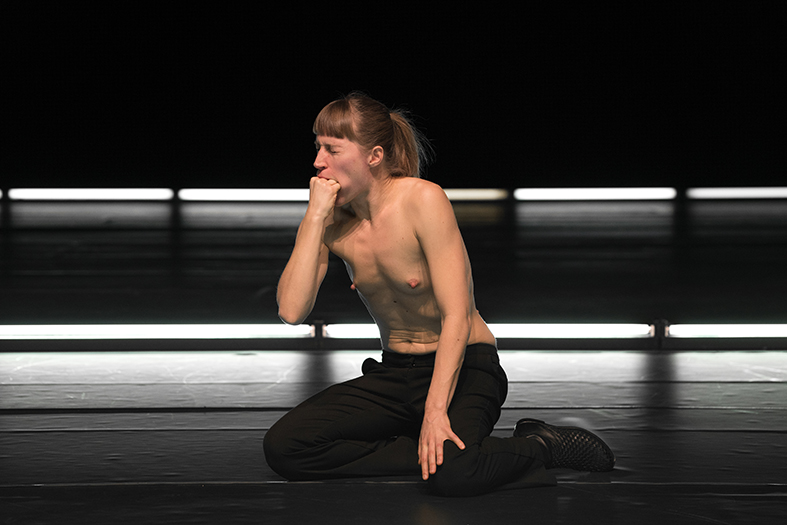 © Marc Domage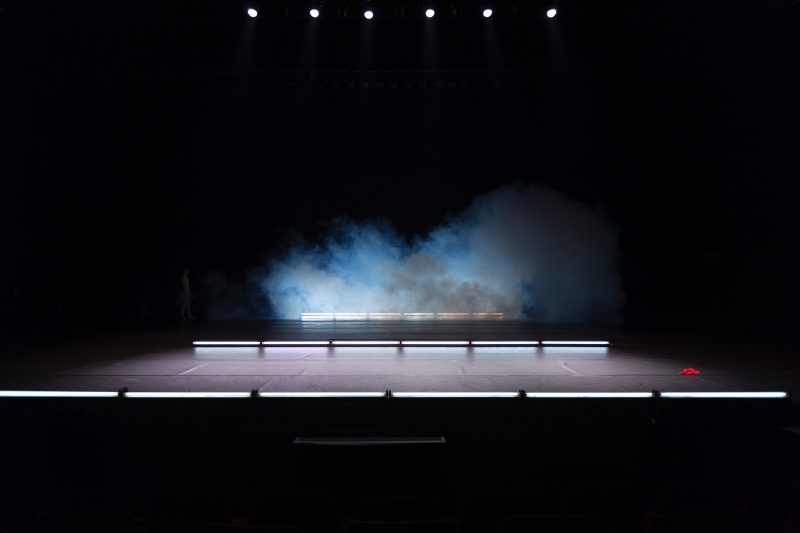 © Marc Domage