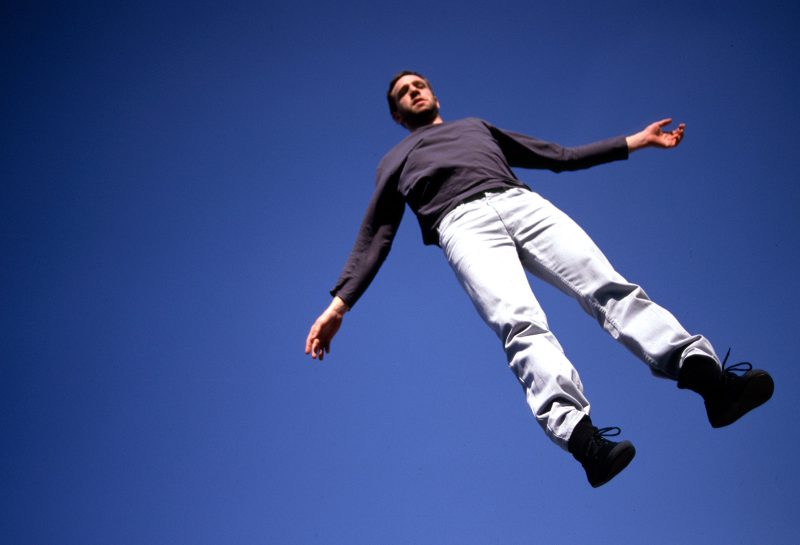 © Peter Lenaerts
IT'S IN THE AIR
We are perpetually haunted by the question of re-inventing the body, of what it can do, or what it is capable of. In IT'S IN THE AIR, Ingvartsen and van Dinther ask the question: how can we perceive the body as a body; as expressive qualities generated through movement? IT'S IN THE AIR unravels the body in the nexus between the human-cultural and the natural-physical, between will, effort and desire and mechanical laws and conditions.
A female and male body grow organically into body-machines. They jump, bounce, flip, flop, ripple, slide, levitate, reverberate, shiver, rub, tick, explode… Bodies that defy the laws of motion and rest, the joy of muscles being moved, the many nuances of rhythm, density, texture, the tactility of movement, in virtuosity that elicits pure joy.
Premiered in 2008 at PACT Zollverein, Essen
Choreography & Performance:
Jefta van Dinther & Mette Ingvartsen
Light Design & set: Minna Tiikkainen
Sound Design:  Peter Lenaerts
Dramaturgy:  Bojana Cvejic
Technical director: Oded Huberman
Production Management:  Kerstin Schroth
A production of Mette Ingvartsen/Great Investment & Jefta van Dinther/Sure Basic
Co-production: PACT Zollverein (Essen), Hebbel am Ufer (Berlin), Kaaitheater (Brussels).
Funded by: Haupstadtkulturfonds (Germany) & Kunstradet (Denmark)
With the support of Eurotramp (Germany), Les Brigittines (Brussels), Charleroi/Danses, Centre Chorégraphique de la Communauté Francaise de Belgique (Brussels), Ballhaus Naunynstraße (Berlin) & sommer.bar 2007 a project of Tanz im August & Kerstin Schroth (Berlin)
Oct 30, 2010 9:12 AM

2010

October 30 - 31
Media Centre Lume , Helsinki

Oct 7, 2010 9:12 AM

October 7 - 9
Théâtre de la Cité internationale, Paris

Aug 11, 2010 9:12 AM

August 11
Muffathalle, Munich

Jul 1, 2010 9:12 AM

July 1 - 2
Oostende, Belgium

Mar 18, 2010 9:12 AM

March 18 - 20
Kampnagel, Hamburg

Mar 11, 2010 9:12 AM

March 11 - 13
Le Quartz, Brest
Nov 12, 2009 9:12 AM

2009

November 12 - 14
Rennes, France

Oct 14, 2009 9:12 AM

October 14 - 15
Bucharest

Aug 21, 2009 9:12 AM

August 21 - 22
Tallinn, Estland

Jul 11, 2009 9:12 AM

July 11
ARGEkultur, Salzburg, Austria

Jul 6, 2009 9:12 AM

July 6 - 7
St-Etienne, France

Apr 15, 2009 9:12 AM

April 15 - 16
Uppsala Stadsteater, Sweden

Mar 11, 2009 9:12 AM

March 11
Vooruit, Gent, Belgium

Mar 5, 2009 9:12 AM

March 5 - 7
Brakke Grond, Amsterdam

21, 2009 9:12 AM

21 - February
Tanzquartier, Vienna, Austria
Oct 30, 2008 9:12 AM

2008

October 30 - 31
Kaaitheater, Brussels

Aug 18, 2008 9:12 AM

August 18 - 19
HAU2, Berlin

Jun 13, 2008 9:12 AM

June 13 - 14
PACT Zollverein, Essen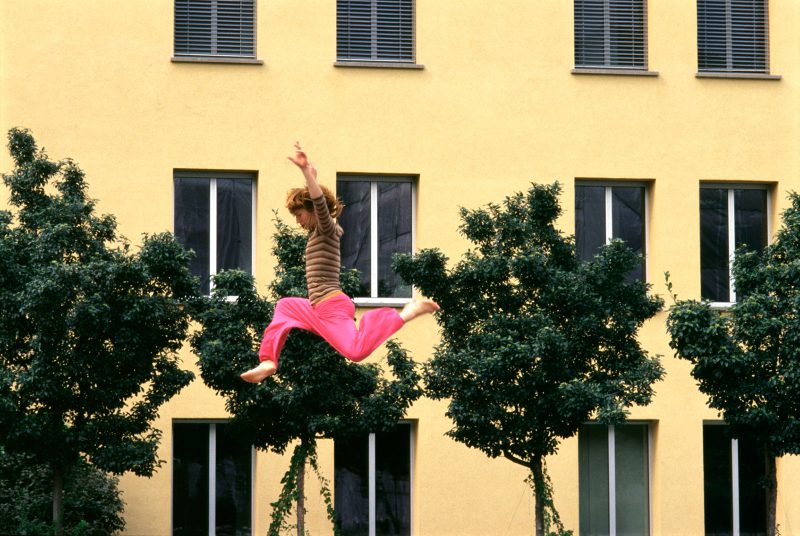 © Peter Lenaerts